Use this card for middle and high school students.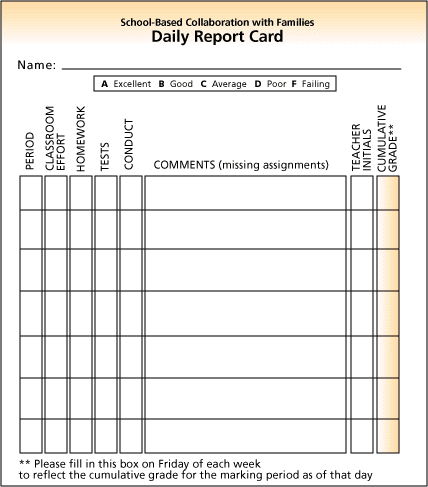 Use the card below for elementary school students.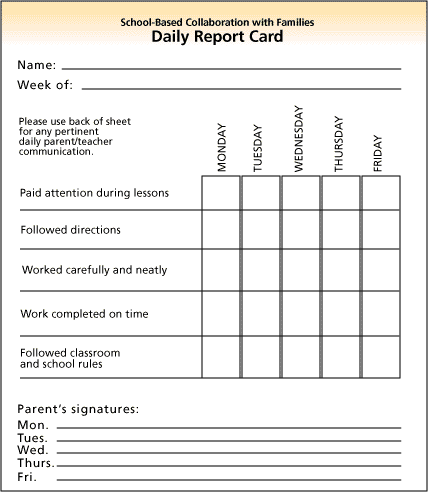 THE DAILY REPORT CARD
The Daily Report Card is a brief reporting device designed to organize daily feedback from school teachers to students and parents regarding various aspects of student behavior in school. There are separate report cards for elementary and secondary (grades 7-12) school students. Students are asked to present the report card to whatever teachers they have during the day. Teachers grade the students according to a menu of grades, e.g., A, B, C, D, F and make notations or comments that they deem helpful. Students must bring the report cards home, based on student performance, and parents provide communication or consequences, that is, praise or punishment. The Daily Report Card is very effective in solving all kinds of student academic and behavioral motivational problems.
Above are 2 versions of the Daily Report card - one for elementary school and one for middle and high school. These may be printed from your web browser and photocopied for your own use.
For appointments and scheduled consultations, please contact Dr. J. Brien O'Callaghan at DRBRIEN@JBOCALLAGHAN.com or write to him at J. Brien O'Callaghan, Ph.D., 246 Federal Road, C-32, Brookfield, CT 06804