Books by Dr. O'Callaghan

Dr. J. Brien O'Callaghan, PhD., has authored 3 books on the subject of children, parenting and collaboration between families and schools. If you would like to order any of the following titles, please print out the order form below, fill it in and send it with the appropriate payment to: Dr. J. Brien O'Callaghan, 246 Federal Road, C-24, Brookfield, CT 06804.

"Parenting by Automatic Pilot" (1992)
Contents:

Motivational Deficit Disorder: Causes, Meanings, And Solutions

Looking In The Mirror: Adult Problems Underlying Child Problems

School-Based Collaboration: Constructing A Partnership That Works

The Overcontrolled/Dominated Child: Finding A Way To Say Yes

The Undercontrolled/Terrorist Child: Victory Strategies for The Parent Hostage

The Overprotected/Excused Child: The Diagnostic Lay-away Plan

The Underprotected/Abused Child: Parenting Without Anger

Fathers: The Missing Ingredient In Child Success

The Influence Of The Larger System

Special Social Problems

Automatic Pilot Parenting

Public Policy and Children: Time For A Change

"School-Based Collaboration with Families: Constructing Family/School/Agency Partnerships That Work" (1993, Jossey-Bass Inc., San Francisco)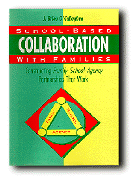 Contents:

ORDER FORM
Name
Address
City
State
ZIP
Title(s) Requested:
___ Parenting By Automatic Pilot $15
___ School-Based Collaboration with Families $28.95
___ The Child Terrorist: Victory Strategies for Parent Hostages $15
Please add sales tax: CA, NJ, NY, and Washington, D.C. residents add appropriate sales tax. NY and Washington, D.C. residents include shipping charges when calculating sales tax.
Shipping Charges: (Delivery by UPS Surface)
Up to $30 -- $5.50
$30.01 - $50.00 -- $6.50
$50.01 - $75.00 -- $7.50
$75.01 - $100. -- $9.00
Over $100 -- please contact us for shipping charges. Please mail orders and payments to: J. Brien O'Callaghan, Ph.D., 246 Federal Road, C-24, Brookfield, CT 06804
For appointments and scheduled consultations, please contact Dr. J. Brien O'Callaghan at brienoc@comcast.net, call him at 1-203-740-2595 or write to him at J. Brien O'Callaghan, Ph.D., 246 Federal Road, C-24, Brookfield, CT 06804